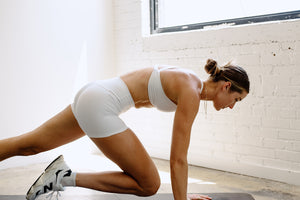 Your online workout and yoga studio to transform your mind and body.
Embark on a transformative journey in just 30 minutes: energize your body, nourish your mind, and embrace a healthy, revitalized lifestyle filled with adventure.
Get 7 days free
Many of us struggle to break free from the monotonous routines that leave us feeling unfulfilled and disconnected from our bodies. Traditional strength training alone often falls short in addressing the holistic needs of individuals seeking a vibrant and revitalized life. Limited time, lack of variety, and the absence of a supportive community can hinder our progress and prevent us from achieving the active, healthy lifestyle we desire.
That's where we come in. Welcome to Revitalize Studio, your online virtual fitness studio designed with YOU in mind. We believe that true transformation goes beyond strength training. We have carefully crafted a comprehensive approach that will ignite your passion for fitness, invigorate your yoga practice, and build the foundational strength necessary for unforgettable outdoor adventures. We are dedicated to helping you unlock your full potential in just 30 minutes per session.
Check out the weekly schedule
REVITALIZE YOUR LIFE
Classes
Studio fitness, yoga and meditation classes designed to meet you where you're at and leave you renewed.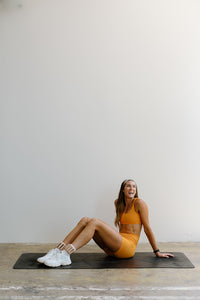 Meet your instructor Kait
Kait has built a life that not only fuels her travels around the world but every moment spent on her mountain bike and skis. Her dedication to daily connection with her body leaves her renewed to live more fully. It's with this ethos that she started Revitalize Studio to bring women the same foundational wellness that helps her live with more vitality every day.
Let's connect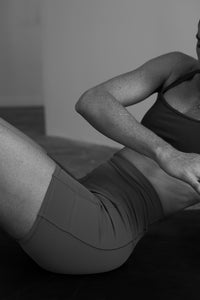 "
Finding Kait's classes has changed everything. She is encouraging, kind, and pushes you to be the best you can be. Before I started taking her classes I had little to no motivation to workout and now I look forward to taking her workouts every week.
"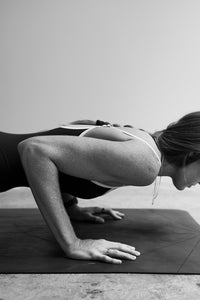 "
From training sessions to yoga, I constantly feel accomplished after working out with Kait. She brings insight from her experiences in athletics, wellness, and mindfulness. Each class is filled with a plan to make you push yourself as hard as you want to go and Kait always makes sure to meet you wherever you might be that day. I highly recommend training with Kait in whatever capacity you can! She is not only a knowledgable instructor but also your #1 supporter in your journey with movement.
"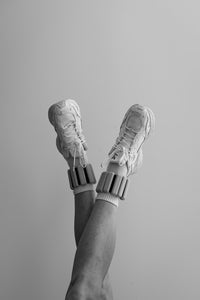 "
Kait's classes have always been my favorite! I always leave drenched and feeling AMAZING! I've definitely noticed my endurance and strength improve a ton after taking her classes. She is also the best hype girl during your workout. BEST INSTRUCTOR OUT THERE!
"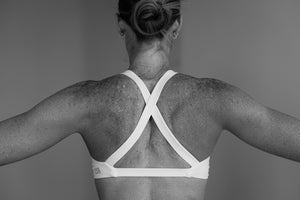 "
I have absolutely loved going to Kait's yoga classes for the past year because they have felt completely transformative. I could practically feel the stress and anxiety melting away each time I stepped on my mat. Kait's flows are totally fresh and original, and her playlists put me in the best mood. Kait always brings her A-game and her classes are really strong, but she is always mindful of each student's needs during practice too.
"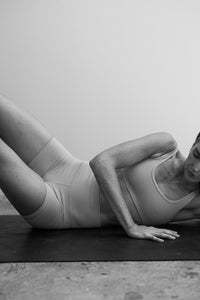 "
Kait is a fantastic instructor. She sets up a welcoming environment and pushes you to limits you didn't know existed. She is a dedicated and energetic instructor that is 100% guaranteed to send you home dripping in sweat, and with the biggest smile on your face!
"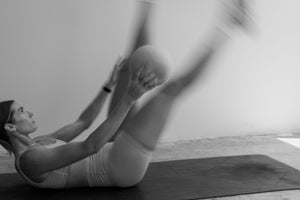 "
I have tried so many online platforms since having my babe and I was OVER THE MOON when you started yours. Most consistent working out I've done in the past two years. Sticking to the weekly schedule and LOVING it. Thank you so much for doing this, changing my life.
"
Live with intention.
Whether it's spending time riding single track on your mountain bike or traveling to a new destination, a vibrant life begins with a strong foundation. Our fitness, yoga and meditation classes build a daily structure to fuel your adventurous life.
Start free trial.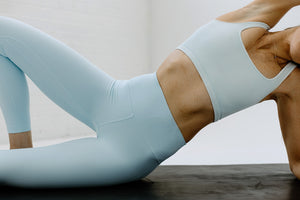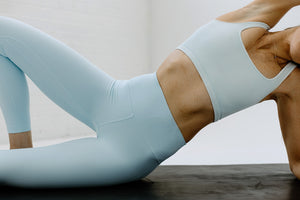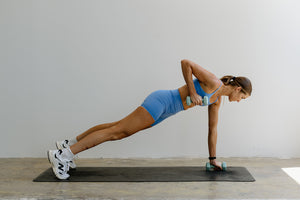 Fit for adventure
Fuel your adventurous life with 3 fitness class styles: Strength and Sculpt, Tone and Lengthen, Sweat and Glow.
Start free trial.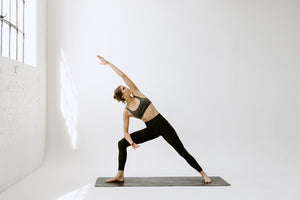 Nourish mindfulness.
Breathe vitality into your daily life with powerful vinyasa or restorative flows. Show up as you are — we'll send you off more grounded.
Start free trial.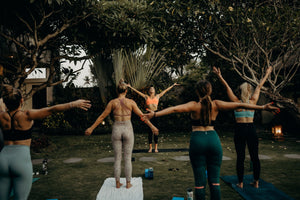 Global wellness & adventure retreats.
An immersive experience that combines outdoor adventure — think surfing, hiking, camel rides and more — wellness through food, daily yoga and meditation, and deep connection to the place we're visiting.
explore retreats